OOOOOOOH! I love a good challenge!
Yearn to Learn
is hosting a linky party that highlights the blogs you stalk! Holler! So here are the rules: in your link up find the following:
1. A blogger who is a "New Kid on the Blog"
(Let's say someone who has blogged 2 months or less and has less than 200 followers)
2. Post a blogger in your same grade level
3. Post a blogger in a different grade level
4. It's all about the button. Find a cute blog button and post it.
So, here we go.
1. My new kid on the blog is Judy at
KinderTastic
. She has posted lots of freebies (like us.) And we have both started blogging in June!
2. My favorite blogger in my same grade level is Hadar at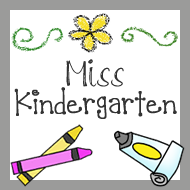 . We are like BFF's on Pinterest.
3. My favorite blogger from another grade level is Abby at
Babbling Abby
. Abby also authors
She came to Charleston. We wanted to meet her. But our dreams were crushed. Jamie Lee and I thought about greeting her at the airport. With signs. But that would take blog stalking a little too literal. :0)
4. Blog buttons. There are so many to choose from. I have made 4 so far for myself and I think I am kinda happy with our current one. RIght now, my favorite blog buttons is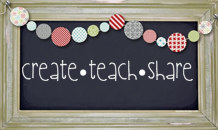 I'm a fan.